Managing a brand's social media can be a tedious job with the amount of planning and creativity expected to do it well. The workload can get unnecessarily busy without tools and automations in place — taking out time to step back, look at the bigger picture, and improve on what's not working.
Luckily, the Chrome Web Store has sourced a huge collection of extensions (or little helpers as we like to call it) that can significantly cut down the time you usually spend on tasks. Social media managers, for one, can surely benefit from productivity boosts with a little help from technology.
Working smart is the new way to win. Start by checking out these 15 Chrome extensions that can help you operate on social media faster and better.
Side note: Want to optimize your search rankings with Chrome extensions for SEO? Check out 25 Best Google Chrome Extensions for SEO.
Top 15 Chrome Extensions for Social Media Marketing
Social media managers wear many hats — they're a planner, a customer support officer, a community manager, and sometimes even more in small teams. What better way to stay on top of things than to create a list and tackle tasks one by one? The Any.do extension gives you a to-do list that you can easily pull up right from your browser window. With its default categories Today, Tomorrow, Upcoming, and Someday, it's easy to remember everything that you have to do.
What We Like About It
The clean and straightforward interface makes it so easy to use. It also allows you to drag and drop tasks between categories, making it simple to reorganize when priorities change.
Add Any.do extension to Chrome
LastPass is the smartest way to all the information you need to navigate across multiple social profiles. Aside from passwords, you can save login credentials, contacts, and even credit card details.
What We Like About It
Once installed, it detects input fields you have saved information for, allowing you to fill them in with one click.
Add LastPass extension to Chrome
Social media managers know the risk of publishing a post only to find it's grammatically faulty. It happens to all of us, but Grammarly minimizes that room for errors with a spelling and grammar checker you can add right on to your browser.
What We Like About It
Not only does this tool help us craft grammatically correct posts — the new update includes suggestions for concise writing, plus detection of your writing tone to make sure you stick to your brand's voice.
Add Grammarly extension to Chrome
We usually use SimilarWeb to find various sites in a niche for blog outreach, but the service's Chrome extension proves to be extra helpful as it gives you quick insights on a site's performance and marketing efforts.
With the extension installed, you can take a look at your competitors' profiles and figure out where they're directing most of their efforts and who they're talking to.
What We Like About It
The extension loads valuable insights on a site in seconds. It provides data on a site's engagement rates, audience location, and traffic sources.
Add SimilarWeb extension to Chrome
If your social community is comprised of people from different parts of the world, it's important to engage with them using the language they speak. Reverso works like Google Translate, but it does the job with context, making translations more accurate.
What We Like About It
Reverso also works on your English input by checking that it's free from grammar and punctuation errors. Additionally, the extension currently supports more than 10 languages, from Japanese, German, Mandarin, and more.
Add Reverso extension to Chrome
Hashtags increase a post's discoverability, hence it's crucial to select them carefully and not occupy the post with a bunch of random tags. RiteTag pulls up hashtag suggestions for you based on real-time hashtag engagement, so you only include tags that are relevant and effective.
What We Like About It
RiteTag provides hashtag suggestions for both text and images. When crafting a post, you only have to highlight your text or right-click on an image you're attaching to the post and click 'Generate Hashtags' to get a list of hashtags you can incorporate to your post.
The extension works on popular social media platforms Twitter, Facebook, Pinterest, and Instagram.
Add RiteTag extension to Chrome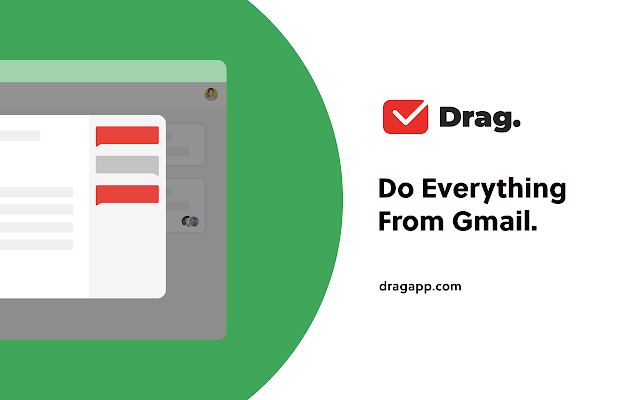 Social media managers tend to have an overwhelming inbox on a daily basis, with emails containing output from graphic designers, new content requests from the marketing team, and customer inquiries to respond to. Drag transforms a busy inbox into a collaborative board that allows you to visually map your workflow right from Gmail.
What We Like About It
With Drag, you can start an empty board, drag emails into it, and form a Trello-like board with task statuses and progress. Team members can access shared boards and even start a real-time chat to get things done faster.
For small teams, video production for marketing usually stays in the back-burner due to lack of resources. Soapbox takes that problem away with a Chrome extension where you can easily record and edit videos without having to download any software.
What We Like About It
It's great for support and explainer videos. You can record your face and the screen at the same time, and Soapbox will let you select how you want to split the video screen after recording. It also simplifies adding transitions and customizing your videos' thumbnails with its no frills editor.
Add Soapbox extension to Chrome
When you work with a team, it's important to be on the same page with content guidelines such as structure, tone, and frequency. Most teams keep a document detailing these things, but it's easy for these documents to get buried among piles of other files.
Guru allows you to instantly access any shared knowledge you need for a task. No more opening a new tab — simply pull up the sidebar and enter tags and keywords to find the document you need.
What We Like About It
Guru works faster than looking up a document on the Drive. You can add team members to your 'Tribe' and assign them as point persons for specific documents. You can then ask anyone a question on a document you're trying to locate or verify. The interface is very intuitive and truly makes knowledge sharing a breeze.
Planyway is a Trello extension that integrates a Gantt chart and calendar to your boards. It is hands down the best platform to create a social media calendar in as it makes planning and managing your content easy as pie.
What We Like About It
It takes on Trello's easy drag and drop function for both its calendar and Gantt chart function. It also allows you to sync your Google Calendar to a board so you can consider upcoming events when planning your posting schedule.
Add Planyway extension to Chrome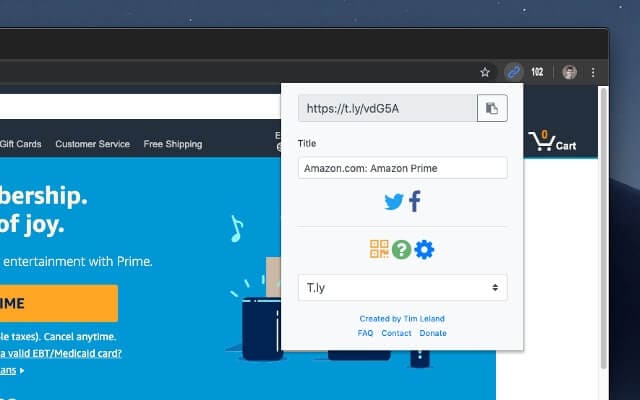 Long URLs on your social posts can make them look hasty and unprofessional. A trusty shortener on your browser can not only help you work faster, but also add your brand to your links.
The URL Shortener extension allows you to add your own domain name, set expiration dates, and customize access to your links.
What We Like About It
A small but notable feature — it shortens links in a snap and automatically copies the shortened URL to clipboard. Saves you the back and forth you end up doing when you miss clicking the copy link button.
Attaching quality visuals to your social media posts is a proven way to increase engagement. Social media managers then need to constantly be on the lookout for inspiration, and Piktab makes that easy.
With Piktab installed, new tabs open up a gallery of design ideas you can apply to any social media graphic. Just type in your keywords and get access to resources free for commercial use.
What We Like About It
Piktab gives you inspiration for graphics, videos, and even newsletter designs. It also pulls up high-definition stock photos and icons you can use to layout graphics for announcements or greetings.
Add Piktab extension to Chrome
Now that you have a reliable resource for graphics and design inspiration, it's time to make layouting quick. The Pablo extension for Chrome opens up a simple layout editor with templates for quotes, announcements, or promotions.
What We Like About It
Aside from 600k high-quality images that you can use as backgrounds for your social media graphics, Pablo is ready with a collection of quotes you can use for your weekly postings!
vidIQ allows you to understand what's working for high-ranking YouTube videos so you can apply it to your own. You can use the extension to assess any of your current videos and get insights on how to improve SEO friendliness and popularity, so as to not let any video content go to waste.
What We Like About It
Being able to see video tags for any video can help you understand how to go head to head with your competitors on YouTube. The extension is also completely free, which is amazing with the amount of information it provides!
Reporting for social media performance can be time-consuming especially when you work with more than one client. Like a trusty assistant, Flaunt makes reporting easier by generating intelligible reports out of screenshots of your campaign results.
What We Like About It
It cuts all the time it takes to compile data and generate tables. You only need to take screenshots and add short descriptions to performance points you want to see on your report. Flaunt takes cues from your ratings on the Awesomeness Meter for each screenshot to identify great points and aspects that can be improved on future campaigns.
Summary
We hope this list introduced you to smart solutions that can make managing social media less overwhelming. Check out the Chrome Web Store for more extensions made for productivity and discover tools suited to help you perform better with less effort.
If you liked this article, please share it on Twitter using the link below:
Editor's Note: This article was first published on 18 January 2020 and has been updated regularly since then for relevance, freshness, and comprehensiveness. 
Related Articles