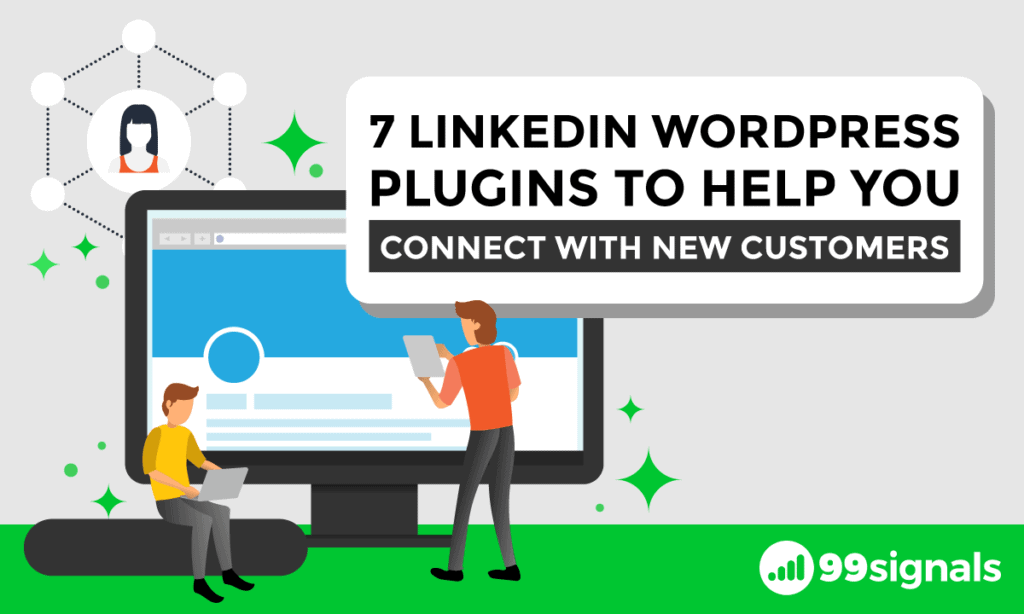 Did you know there are tons of WordPress plugins out there that allow you to bring in LinkedIn's functionality to your WordPress site?
In this article, we'll show you 7 best LinkedIn WordPress plugins that can help you generate more leads and customers for your business.
7 Best LinkedIn Plugins for WordPress 
LinkedIn Auto Publish allows you to publish posts from your WordPress blog to your LinkedIn profile as status updates.
You will need to create a LinkedIn App to get a client ID and a secret key. After adding those keys to the plugin's settings page, you will need to authorize your website to access information on your LinkedIn account.
Once the plugin is setup, it will use your post title, excerpt, and featured image in the status update.
As the name suggests, LinkedIn Company Updates allows you to display company updates from your LinkedIn profile to your WordPress website.
This plugin uses LinkedIn's API to retrieve the user's company updates, which can then be displayed with short code or PHP.
Here's a short tutorial on how to get this plugin working.
WP LinkedIn allows you to showcase your basic LinkedIn profile on your WordPress site. It also works for multi-user WordPress sites with the help of a paid extension. There is also an extension to add LinkedIn for companies features to your WordPress site.
This plugin gives your WordPress site the ability to allow users to login/register via their LinkedIn account.
Similar to Login with Facebook and Twitter, LinkedIn Login allows your users to quickly register and login using their LinkedIn profile.
LinkedIn Master allows you to integrate your personal profile or company LinkedIn page into your WordPress website sidebar, posts, or pages.
The plugin even gives you an option to display both your personal profile and LinkedIn company page simultaneously.
If you'd like to add a LinkedIn profile badge to your WordPress site, then you need to install GD LinkedIn Badge.
This plugin adds a simple widget that will display a badge with a description and a link to your LinkedIn public profile page.
LinkedIn Connections to WP Users allows you to import your LinkedIn connections into WordPress and add them as subscribers. Additionally, you can choose to send login details to imported users.
Conclusion
So these are the 7 must-have LinkedIn plugins for WordPress if you'd like to leverage your LinkedIn connections. Have we missed any? Let us know in the comments below.
If you found this article useful, please share it on Twitter using the link below:
If you liked this article, you may also like: